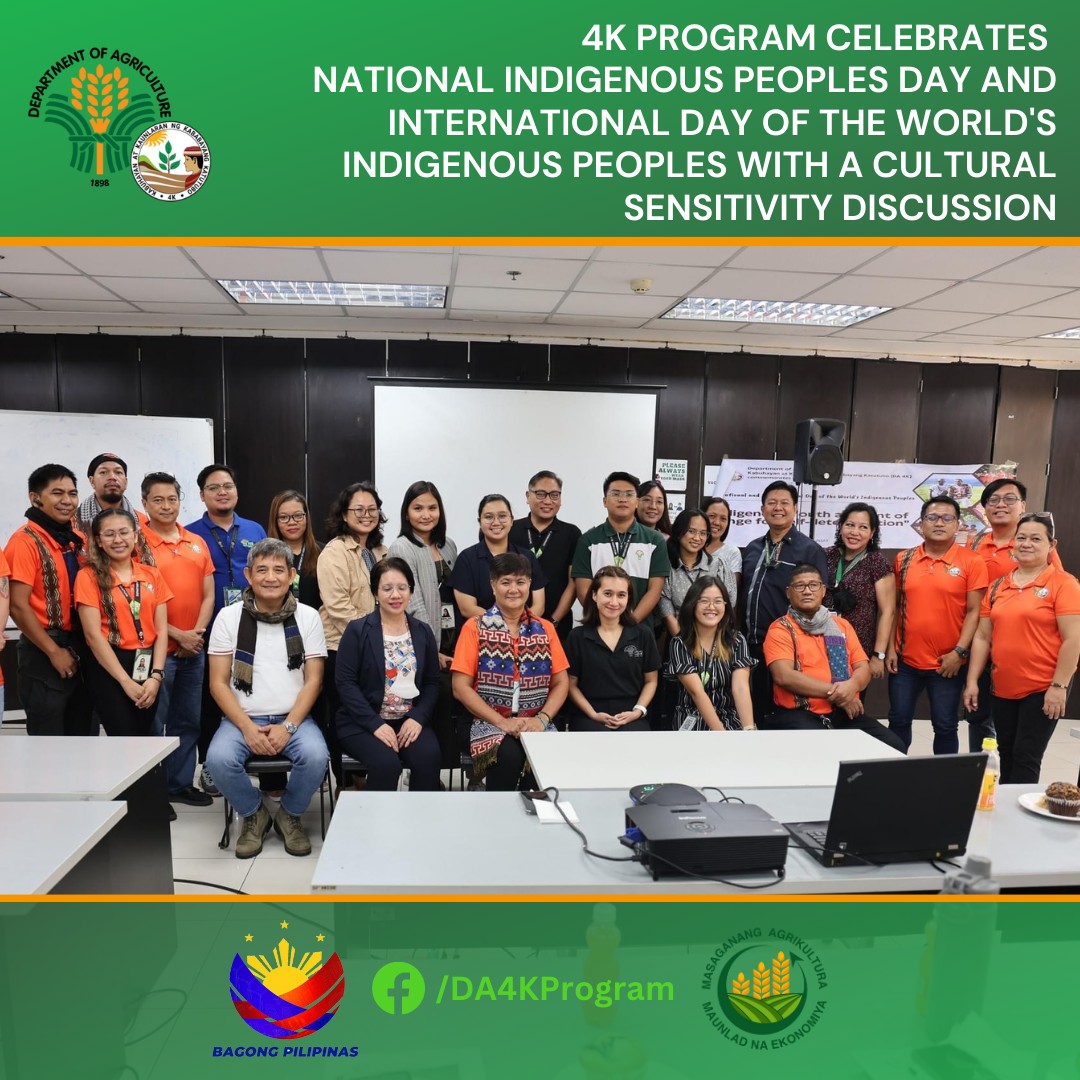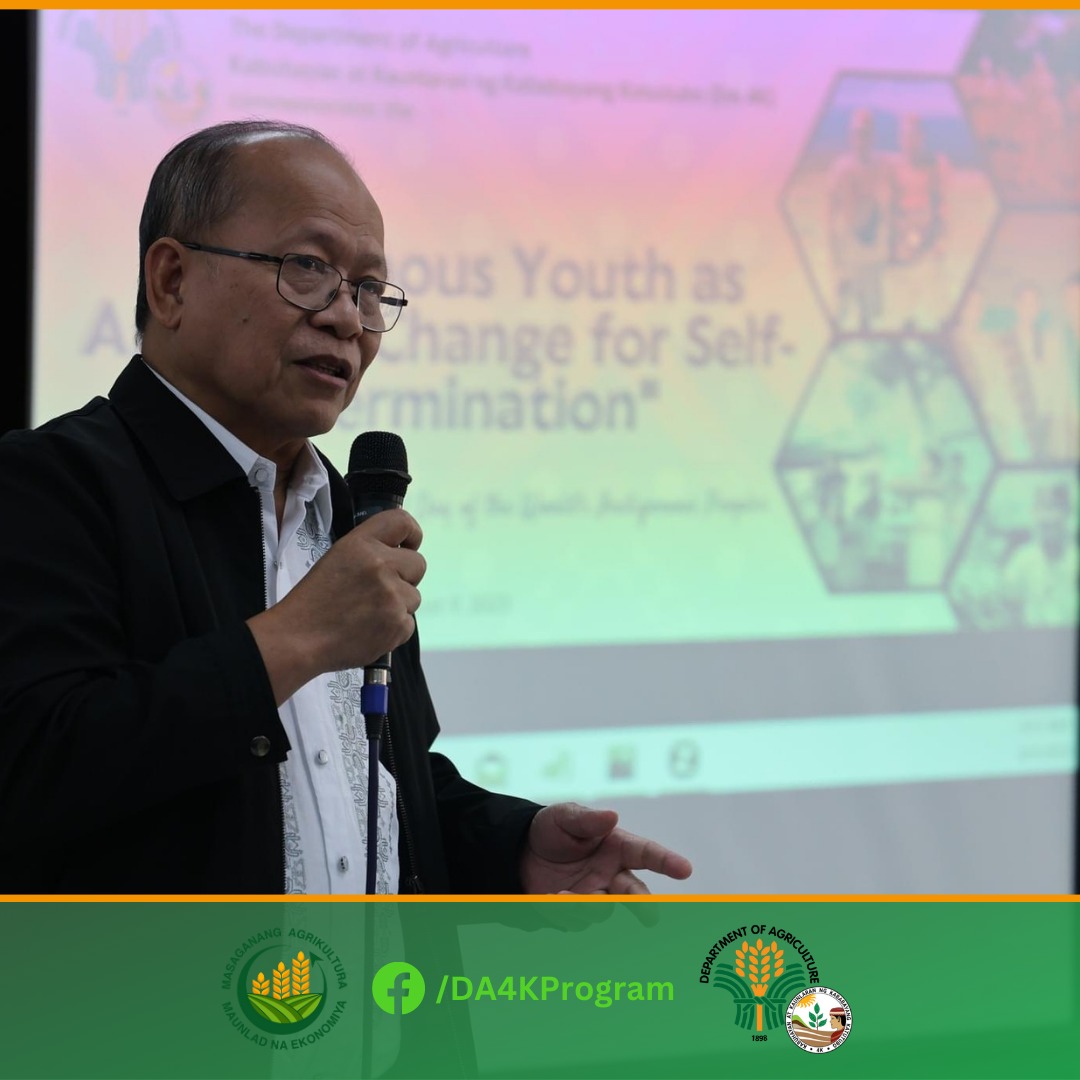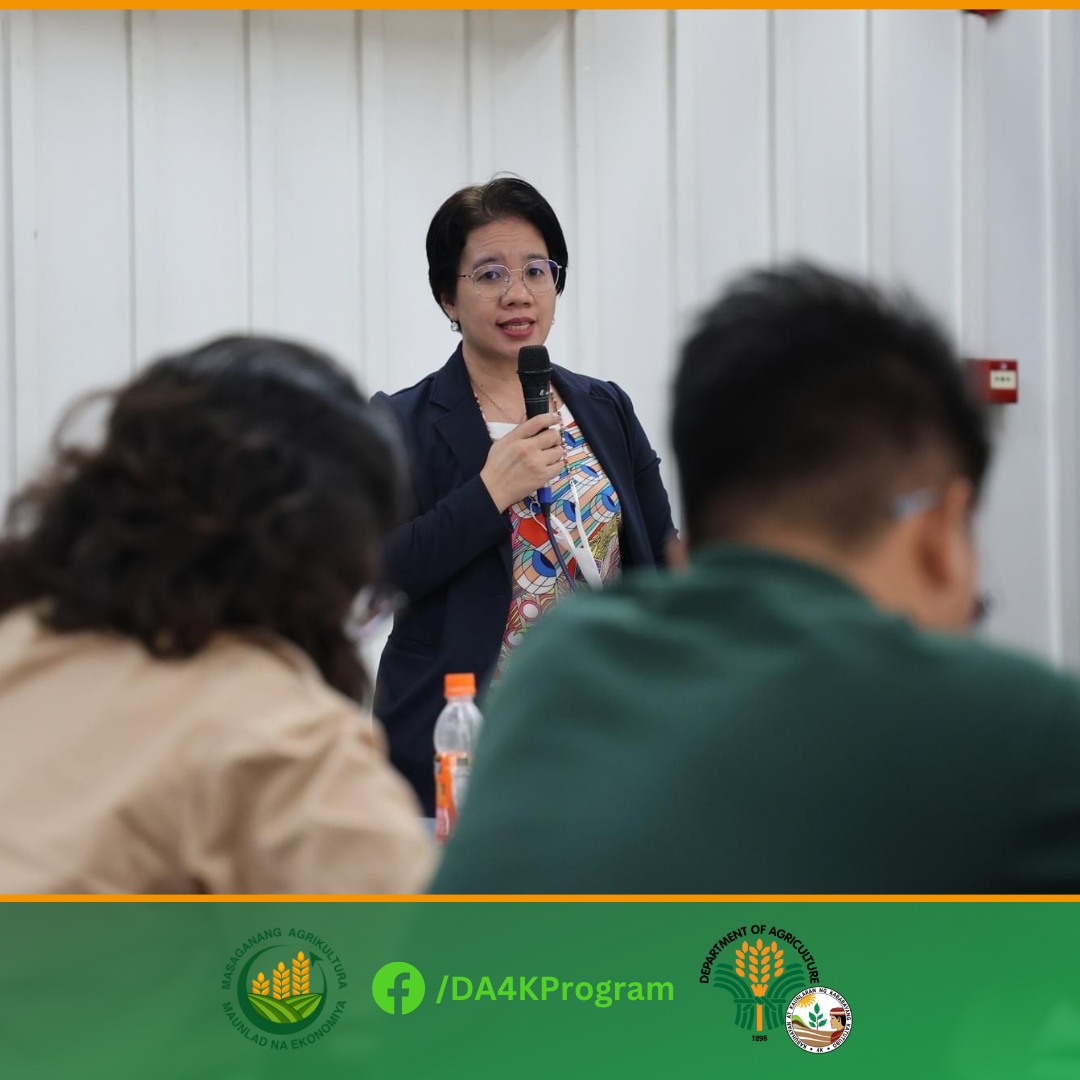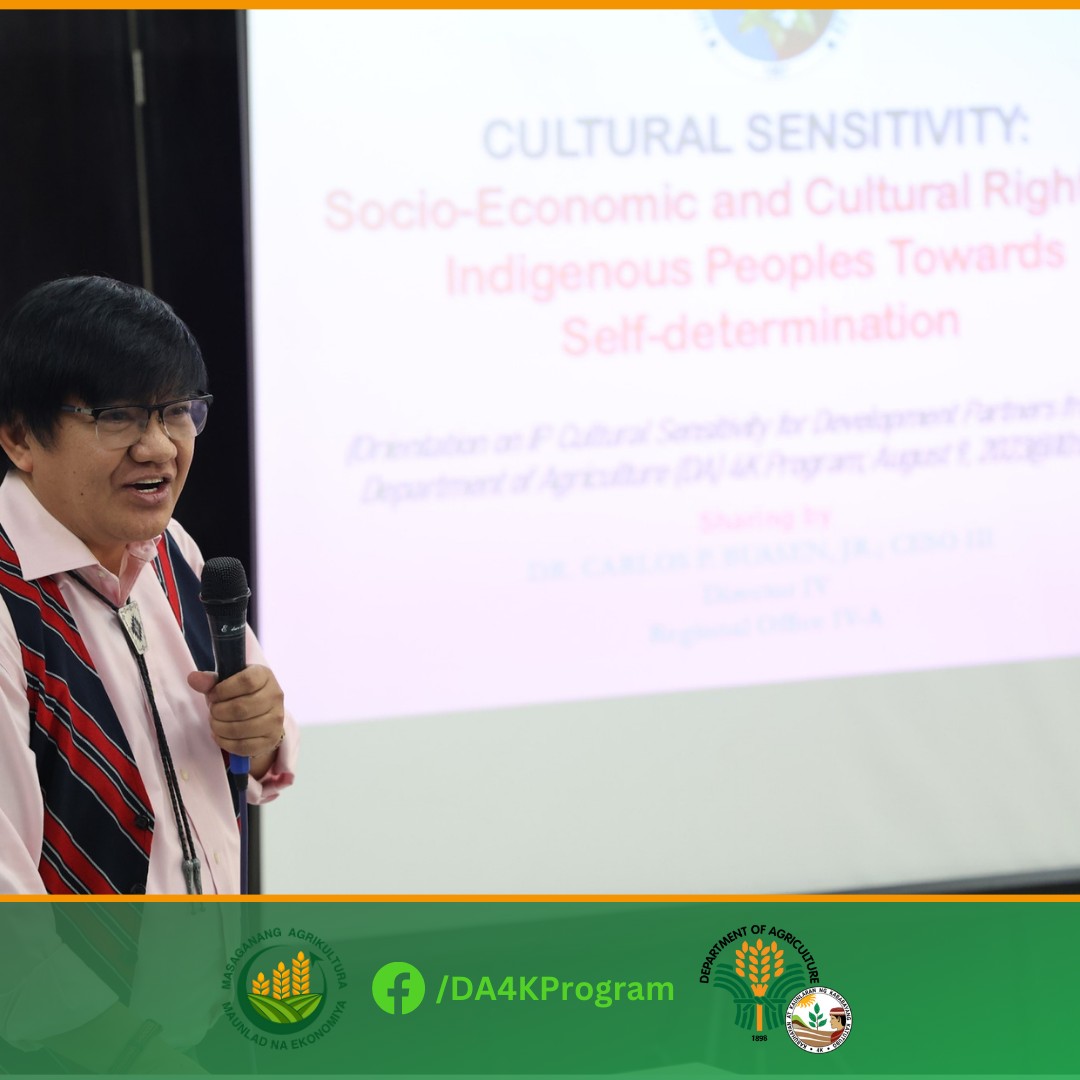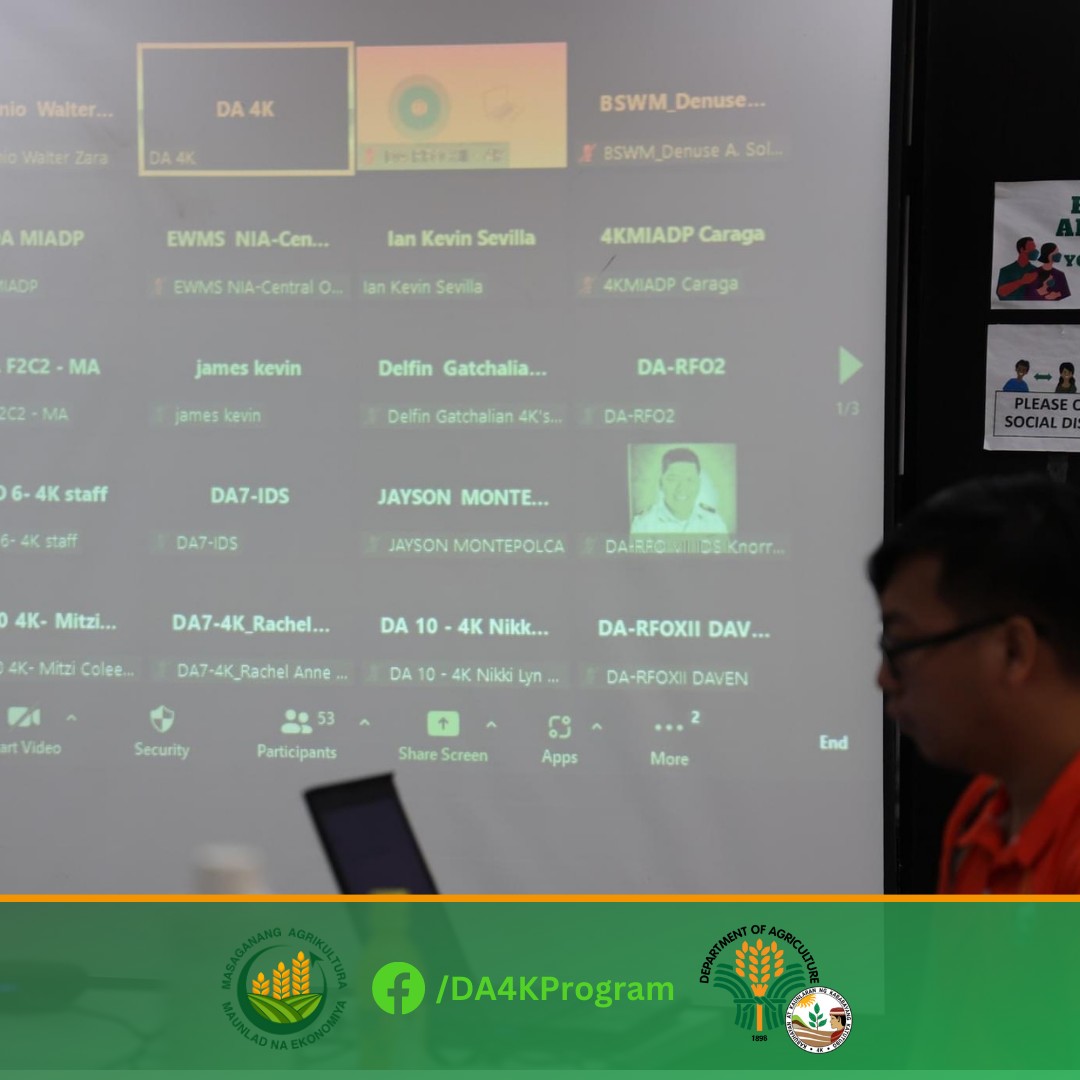 QUEZON CITY – The Kabuhayan at Kaunlaran ng Kababayang Katutubo (4K) Program of the Department of Agriculture is one with our Indigenous Peoples brothers and sisters in observing the National Indigenous Peoples Day and the International Day of World's Indigenous Peoples (IDWIP).
On 9 August, the 4K Program hosted a blended discussion that aims to raise the awareness of key offices within the Department when dealing with Indigenous Cultural Communities/Indigenous Peoples as development partners and to advocate for support for the protection and advancement of political, economic, and cultural rights of Indigenous Peoples. Resource Persons from the National Commission on Indigenous Peoples situated the two-part discussion on 1) Cultural Sensitivity: Socio-Economic and Cultural Rights of Indigenous Peoples towards Self-Determination; and 2) the Free and Prior Informed Consent process.
The National Indigenous Peoples Day and the IDWIP are being observed by virtue of Republic Act No. 10689 and the United Nations General Assembly Resolution 49/214, respectively. The theme of this year's IDWIP focuses on celebrating "Indigenous Youth as Agents of Change for Self-determination". This highlights the meaningful role of Indigenous youth towards climate action and mobilizing for justice, and further ensuring intergenerational connections and dialogue between Indigenous Peoples and Non-Indigenous Peoples.